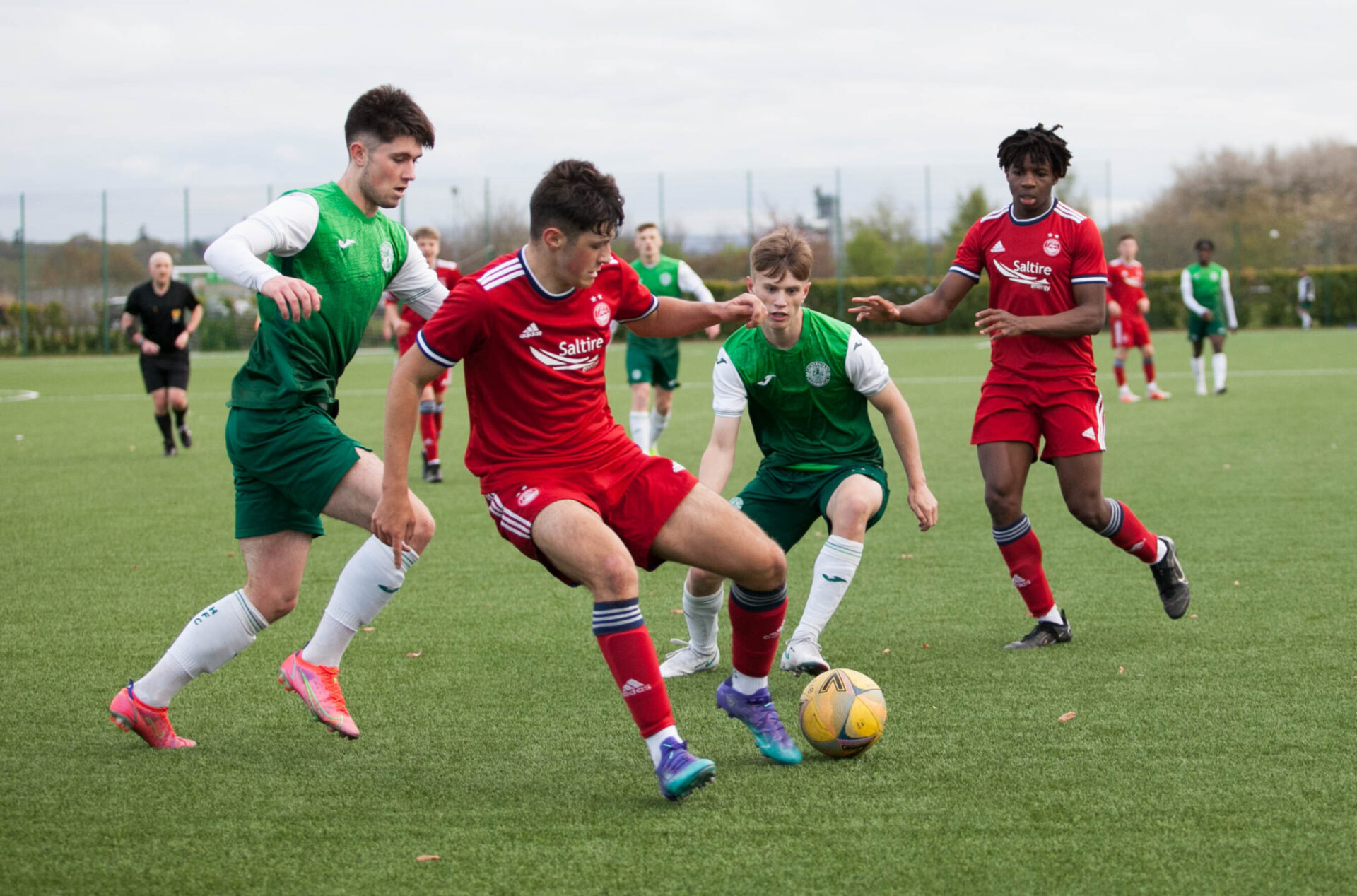 Wee Hibees Defeat Dons To Go Top
04 May 2022
The Wee Hibees moved top of the CAS Elite U18 Youth League with a comfortable 3-0 win over Aberdeen on Tuesday night.
To Support the the wee Hibees, purchase your ticket to play The Leith Lotto!
Ethan Laidlaw, Mack Weir and Malik Zaid got the goals as Gareth Evans' side cantered to victory at Cormack Park.
The win means the young Hibees go top of the league - one point clear of Rangers U18 in second, but with four games in hand on the Glasgow side.
The Wee Hibees took revenge on the Dons after losing last week at HTC. In that match we didn't take our chances, missing two penalties as Aberdeen sneaked a 1-0 victory.
The story was different this time around, the lads were much more clinical in front of goal.
Ethan Laidlaw opened the scoring after a quarter of an hour, the striker robbed the Dons centre-half in possession and found himself one-on-one with the goalkeeper. The Scotland U17 international made no mistake, firing the ball into the roof of the net to give his side an early lead.
The crucial second goal came midway through the second half, this time from a set piece. Jacob Blaney floated in a corner towards the back post in the direction of Hibees defender, Mack Weir. Weir made an excellent contact, heading back across the goalkeeper and into the far corner.
Malik Zaid put the icing on the cake with his fourth goal in as many games. There was no hiding the youngster's confidence who has been on top form since the turn of the year.
Zaid's picked up the ball in the middle of the park before beating several opponents and firing a low shot into the corner of the net.
The finish capped a well-deserved victory and the perfect start to the week for the U18s who face Celtic on Friday before entertaining Motherwell on Sunday.
Aberdeen: Ritchie, Marshall, Watson, Towler, McKenzie, Yeats, Wilson, Stewart, Harvey, Duncan, Emslie.
Hibs: Johnson, MacIntyre, McCulloch, Blaney, Weir, Megwa, Aiken, Zaid, Laidlaw, Young, Hamilton.
To Support the the wee Hibees, purchase your ticket to play The Leith Lotto!
We are on track to raise £27,518.40 this year
882 tickets of our 1,250 ticket goal
More top stories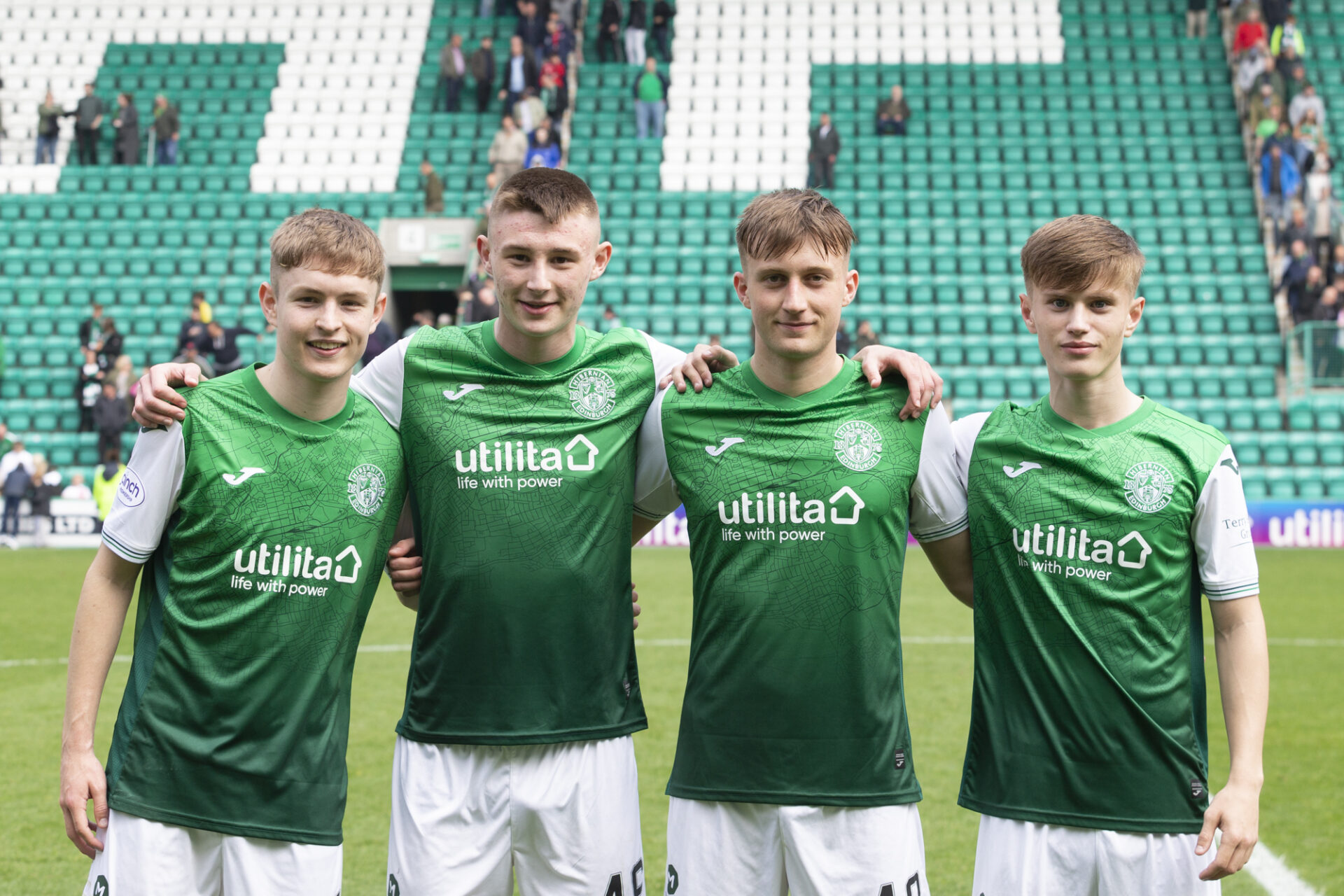 Academy Sailing In The Right Direction
The 2021/22 campaign was a thoroughly successful one for the Hibernian FC Academy, in particular, the U18s squad. The wee Hibees won the CAS Elite U18 Youth League, winning 19, drawing six and losing ...
07 June 2022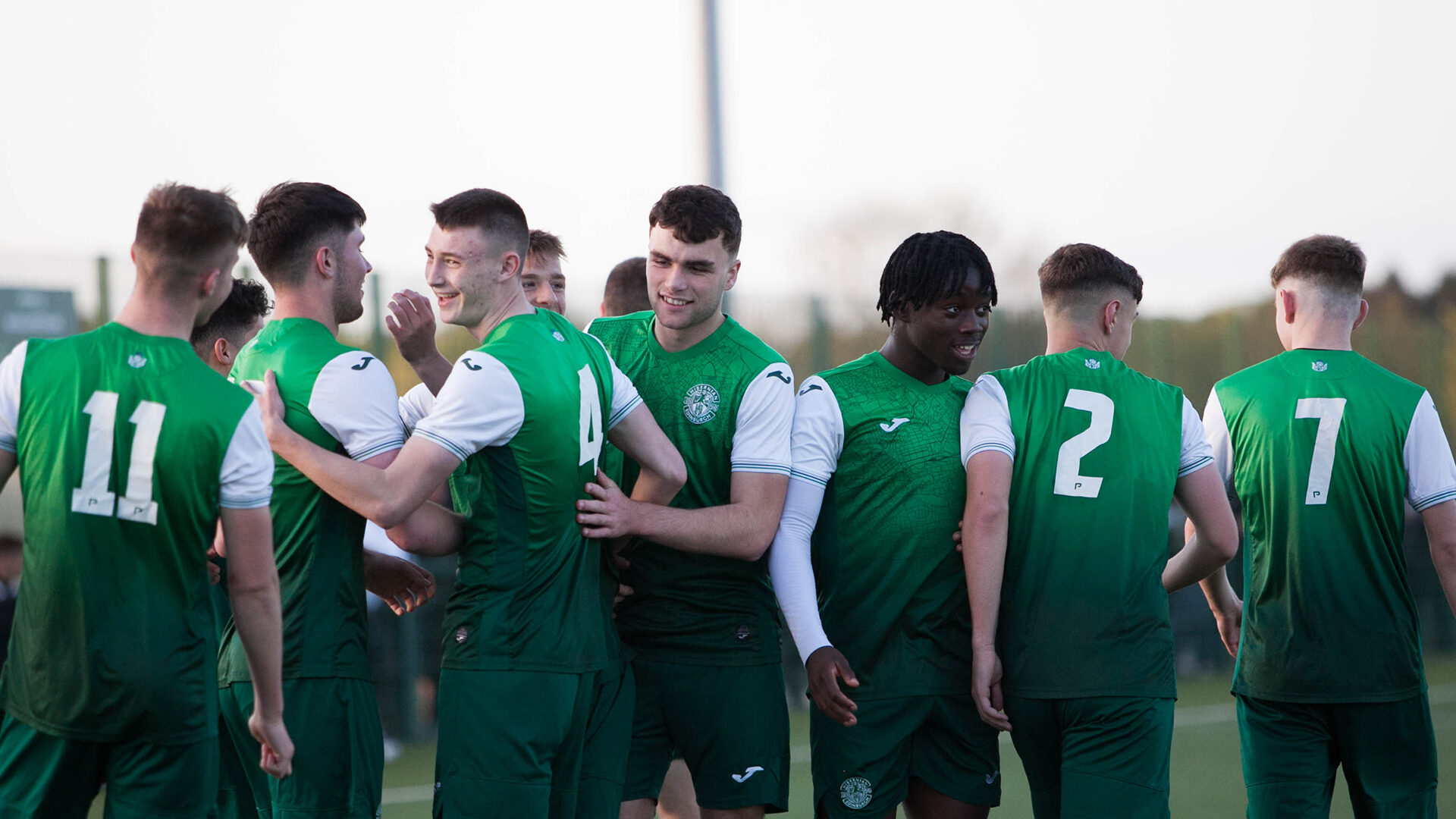 Congratulations to the wee Hibees!
Hibernian have been crowned champions of the CAS Under 18s Elite League after an incredible 2021/22 campaign. Hibernian Under 18s were awarded the CAS Under 18s Elite League title after a superb seaso...
30 May 2022
Back to full list
We are on track to raise £27,518.40 this year
882 tickets of our 1,250 ticket goal